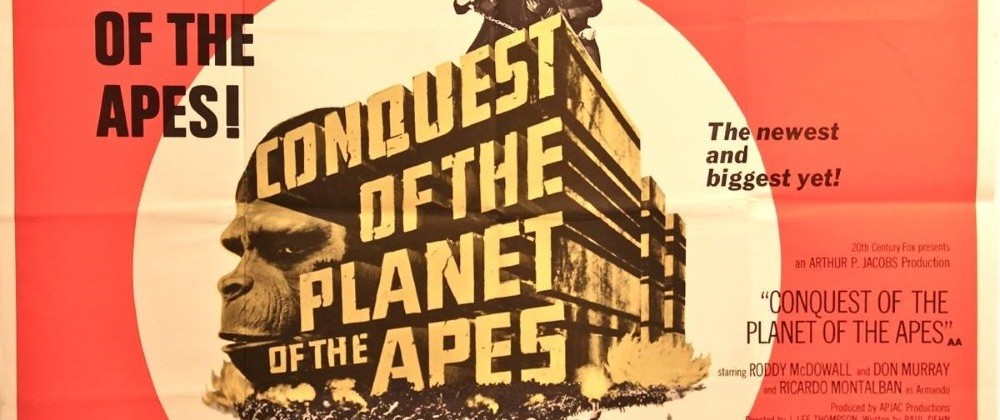 Set in 1991 (in the not too-distant future at the time of release), cats and dogs have died-off leaving apes to become pets for humans. Eventually, becoming slaves, the child of the two speaking apes from the future is in hiding. When his owner and only friend is brought in for questioning to protect his identity, Caesar goes into hiding amongst the other apes. There, form the sparks that ignite the flames of revolution.
Join Becca, Dave, Chris and special guest Charlie as we discuss flamethrowers, 1991 looking like an office complex, best way of delivering exposition, how to wear a turtle neck sweater, the art of subtlety and alternative ending.
Charlie has his own website and a podcasts found at Critique Fantastique, please check it out and subscribe.
You can follow Becca, Chris and Dave on Twitter
You can find us on iTunes and Stitcher and if you like us leave us a lovely review as it helps us grow. If that wasn't enough, you can even you can follow us on Twitter and like us on Facebook.
Do You Expect Us To Talk Will Return with Battle for the Planet of the Apes
Podcast: Play in new window | Download | Embed
Subscribe: RSS